Roll Offs
With over 600 dumpsters in sizes ranging from 10 yard up to 40 yard we can provide service to any size project.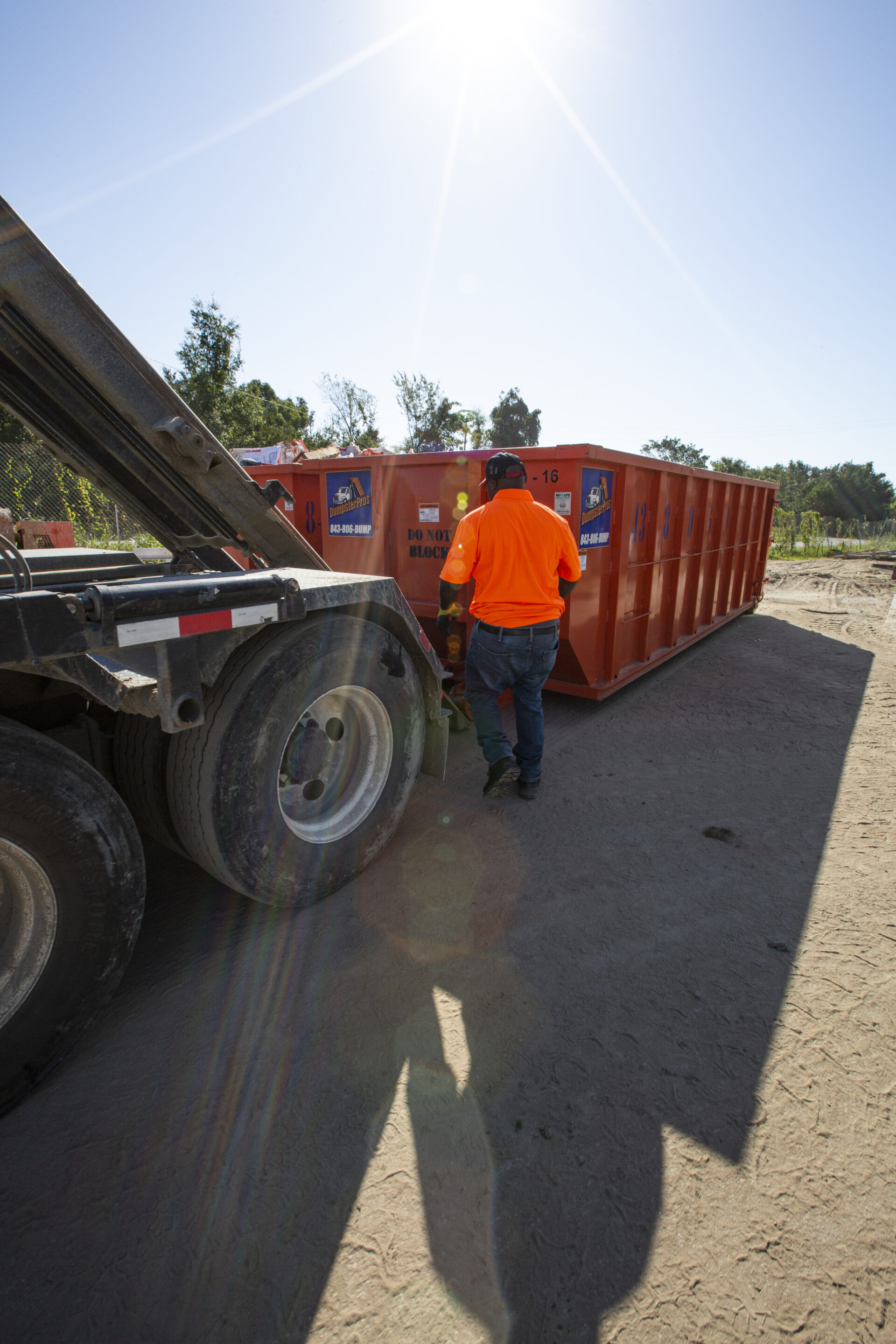 Roll Off
Dumpster Rentals
Dumpster Pros is Charleston South Carolina's premier roll off dumpster company. With over 600 dumpsters in sizes ranging from 10 yards up to 40 yards, we can provide service to accommodate any size project. Our team consists of two sales reps, one dispatcher and ten professional drivers who are ready to deliver you the dumpster you need. We service everything from Construction projects, warehouse, residential, and recycling in the Charleston to  Darlington areas. Hundreds of clients currently use our dependable service which makes it easy for us to pride our company on our customer service skills.
We supply high quality dumpsters that are equipped with an easy to use walk-in back door for loading larger items. Our variety of sizing allows our clients to use us for every need, big or small. We arrive on-time to ensure you can begin your project without any delays. We offer both short and long term renting options catering to all of your needs.
Accepted and Restricted Dumpster Materials
Sod and dirt, demolition debris, construction materials, household items and waste. Not all materials can be combined in a dumpser. 
Restricted Dumpster Materials:
Hazardous materials including propane, tires, batteries, hazardous waste, dead animals, paint, oil, gasoline,toxic materials, bio hazard materials, asbestos, and Freon.
Load the dumpster as evenly.
DON'T overloaded dumpsters. Nothing should be sticking above the top of the dumpster or hang over the edges when it's retrieved. It should not be filled above maximum weight, or additional charges apply.
Pay attention to acceptable and unacceptable materials. If you're in doubt, call Dumpster pros and ask.
Call us at 843-806-3867 or fill out the form to get a quick, free quote! We are The Lowcountry's Dumpster Experts!